"Where the Wild Things Were"
(Season 6, Episode 11)
March 17, 2017

Eve goes on a mission to take on the mysterious force she saw in the mirror and finds herself in unfamiliar territory. When the gang discovers what she has done, Nick finds a way to join her. Meanwhile, an uneasy alliance is established when Capt. Renard is brought in to help and discovers this all may be connected to the person he cares for the most, Diana.

READ MORE




"Zerstörer Shrugged"
(Season 6, Episode 12)
March 24, 2017

The prophecy that was uncovered comes to pass when a dark force arrives in Portland with its eyes set on Diana. In an effort to protect her, Nick, along with Capt. Renard and Adalind, returns to the scene of his first investigation as a Grimm. Back at the Spice Shop, Monroe, Eve and Rosalee make a discovery that uncovers the origins of the mysterious stick. Meanwhile, Hank and Wu are called to a crime scene that is connected to the gang's greatest threat.

READ MORE


Who will defeat the Zerstörer?
For other polls, see Previous Polls.
Have a suggestion for a future poll? Post your idea here and your idea may be used!


The superfan's guide to Grimm - created by fans, for fans. Wikia apps are always up-to-date with highly accurate, real-time information from Wikia's vast fan community. The Grimm app features over a thousand pages of content created by fans just like you. Find in-depth articles on Grimms, Wesen, episodes, webisodes, seasons, and characters, as well as Grimm comics, novels, and much more.


DOWNLOAD THE APP FOR FREE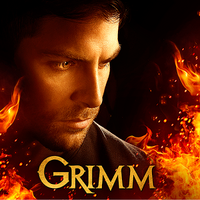 Prove Your Skill as a Grimm, Collect Powerful Cards, Defeat Other Players

Explore the cases and characters from the TV show that is inspired by the classic Grimm Brothers' Fairy Tales. Just like Detective Nick Burkhardt, you can fight crime, defeat Wesen, and build the most powerful Grimm team the world has ever seen!


DOWNLOAD THE APP FOR FREE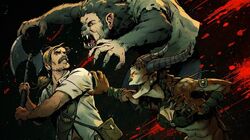 Dark Legacy takes place several hundred years before the TV show's contemporary setting and challenges players to survive as a Grimm ancestor in the Old World.


AVAILABLE FOR PURCHASE ON STEAM
Create blog post
Blogs
Has anyone else noticed that they hardly ever base episodes on fairytales enymore?

Don't get me wrong, I'm not complaining. It's just a bit strange that the whole piont of Grimm was that the episodes …

Read more >


      "Wow." I think that was the first thing I said, with teary eyes to be sure, at the conclusion of "Blood Magic," as Grimm's 120th episode pretty much left me speechless. Despite the many great ep…


Read more >

As someone with a background in linguistics, I am endlessly, joyously surprised by Sasha's ability to handle differing languages with a variegated toolbox of sounds and modes of expression, rather th…

Read more >
See more >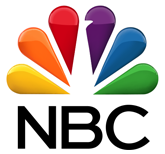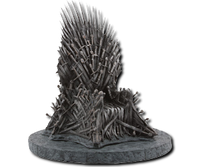 Ad blocker interference detected!
Wikia is a free-to-use site that makes money from advertising. We have a modified experience for viewers using ad blockers

Wikia is not accessible if you've made further modifications. Remove the custom ad blocker rule(s) and the page will load as expected.