Home
Talk

82
1,069pages on
this wiki
GRIMM HAS BEEN RENEWED FOR A 5TH SEASON!
"Trial by Fire" is the thirteenth episode of season 4 and the seventy-ninth episode overall of Grimm.
Air date: February 13, 2015


When an arson case looks to have Wesen origins, Nick finds himself reluctantly having to ask an old foe for help. Elsewhere, Viktor teaches Adalind the effectiveness of well-played diplomacy. Meanwhile, Juliette finds herself in a confrontation sooner than expected.

READ MORE

"Bad Luck" is the fourteenth episode of season 4 and the eightieth episode overall of Grimm.
Air date: March 20, 2015


Nick and Hank investigate a murder victim with his foot cut off, and stumble onto a disturbing Wesen take on the "lucky rabbit's foot." In an effort to help, Monroe and Rosalee go undercover. Meanwhile, the fallout from Adalind and Juliette's showdown still has Nick reeling and sends him on a path that leads to Henrietta.

READ MORE
About Grimm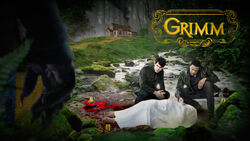 NBC's Grimm, set in contemporary Portland, Oregon, is the story of Nick Burkhardt. Burkhardt is a homicide detective who one day sees a beautiful woman transform into a hag. That evening Nick's Aunt Marie Kessler arrives and tells him that he is one of the last Grimms, a long line of hunters whose purpose is to manage a group of dangerous supernatural creatures known as Wesen.
Are you happy that Wu knows the truth about Grimms/Wesen?
For other polls, see Previous Polls.
Have a suggestion for a future poll? Post your idea here and your idea may be used!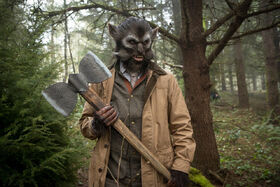 "Bad Luck" will air in...
March 20 2015 20:00:00 EDT "Bad Luck" will air on March 20th, 2015 at 8pm EDT.