Home
Talk

82
1,131pages on
this wiki
GRIMM HAS BEEN RENEWED FOR A 5TH SEASON!
"Mishipeshu" is the eighteenth episode of season 4 and the eighty-fourth episode overall of Grimm.
Air date: April 17, 2015


A homicide leads Nick and Hank onto the dark and mysterious path of a local Native American power quest. Meanwhile, Juliette's erratic behavior lands her on the wrong side of the law. At the spice shop, Rosalee and Monroe are on a mission and call on Captain Renard for help.

READ MORE

"Iron Hans" is the nineteenth episode of season 4 and the eighty-fifth episode overall of Grimm.
Air date: April 24, 2015


Nick and Hank are brought in to investigate a homicide they learn is connected to an age-old Wesen rite of passage. Meanwhile, Juliette makes a surprising new ally. Elsewhere, Captain Renard continues to battle a darkness within, and Nick finds hope for Juliette in the last person he expected - Adalind.

READ MORE
About Grimm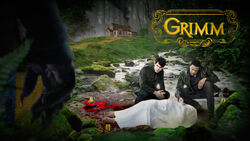 NBC's Grimm, set in contemporary Portland, Oregon, is the story of Nick Burkhardt. Burkhardt is a homicide detective who one day sees a beautiful woman transform into a hag. That evening Nick's Aunt Marie Kessler arrives and tells him that he is one of the last Grimms, a long line of hunters whose purpose is to manage a group of dangerous supernatural creatures known as Wesen.
Are you happy that Wu knows the truth about Grimms/Wesen?
For other polls, see Previous Polls.
Have a suggestion for a future poll? Post your idea here and your idea may be used!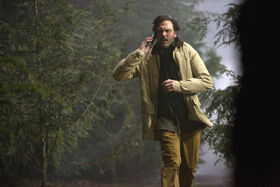 "Iron Hans" will air in...
April 24 2015 20:00:00 EDT "Iron Hans" will air on April 24th, 2015 at 8pm EDT.