"The Son Also Rises" is the eighth episode of Season 6 of Grimm and the one hundred and eighteenth episode overall. It first aired on February 24, 2017 on NBC.
Press Release
Edit
WHEN LOSS MEETS SCIENCE AN UNSTOPPABLE CREATION ARISES - VIK SAHAY GUEST STARS - Deadly attacks on a team of scientists lead Nick (David Giuntoli), Hank (Russell Hornsby) and Wu (Reggie Lee) on an investigation unlike any they have had before. Meanwhile, as the research continues into the origins of the cloth, Monroe (Silas Weir Mitchell) and Rosalee (Bree Turner) learn that Eve (Bitsie Tulloch) is still feeling the after effects of the death grip. Elsewhere, Capt. Renard (Sasha Roiz) reaches out to an old friend to get answers to the origins of the symbols drawn by Diana.
Guest Stars
Edit
Select Scene
Edit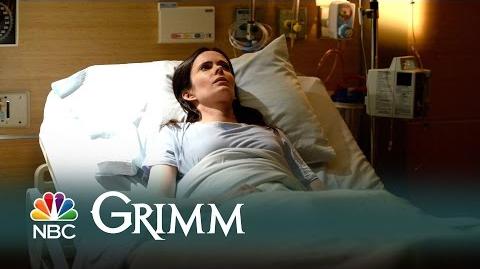 Production Notes
Edit
Continuity
Edit
References
Edit
Ad blocker interference detected!
Wikia is a free-to-use site that makes money from advertising. We have a modified experience for viewers using ad blockers

Wikia is not accessible if you've made further modifications. Remove the custom ad blocker rule(s) and the page will load as expected.