Unnamed Seal-like Wesen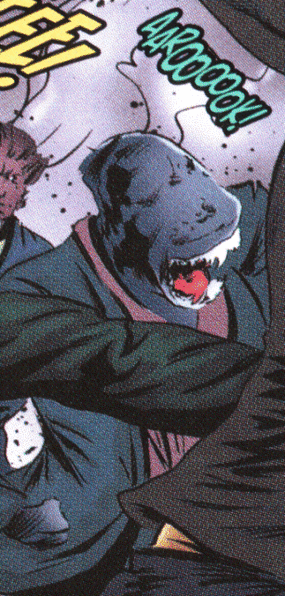 A Wesen resembling a seal is featured in Issue 12. It is one of a small squad of Wesen who worked together to ruin Silvio Jenkins' world domination scheme.
This Wesen develops thick, blubbery, black skin. A snout protrudes past the eyes, moving them to the sides of the head. The mouth becomes filled with razor-sharp teeth.
Ad blocker interference detected!
Wikia is a free-to-use site that makes money from advertising. We have a modified experience for viewers using ad blockers

Wikia is not accessible if you've made further modifications. Remove the custom ad blocker rule(s) and the page will load as expected.