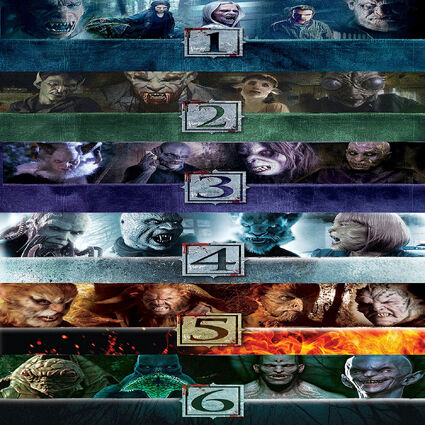 My Videos
Grimm Videos I've Made
Season 1 & 2 Wesen
Blocked in Germany
Comic Covers
Season 1-3 Quotes
May be blocked in some countries
Season 3 Wesen
May be blocked in some countries
Grimm Videos I'm Working On
Videos are in the order they will be released.
Seasons 1-3 DVDs
Includes box art and examples of the main & bonus feature menus. Check back after Grimm: Season Three is released.
Shows I'm currently watching
24: Live Another Day
Agents of Shield
American Horror Story
Arrow
Grimm
Hannibal
Person of Interest
Supernatural
The 100
The Big Bang Theory
The Blacklist
The Night Shift
The Walking Dead
Two and a Half Men
Under the Dome
Upcoming shows I plan to check out
Agent Carter
Constantine
Gotham
iZombie
The Flash
To Do List
Update infobox images/portal images of main characters
Update infobox images of recurring characters
Expand stubs (Current number of stubs: 41)
Deal with articles up for rewrite (Current number of articles up for rewrite: 39)
Make sure all characters have an image (Current character pages without an image: 12)
Expand Grimm Timeline
Delete unlicensed/unused images, videos, and unused categories
Cleanup and expand many episodes' synopses in season 1 and season 2
Upcoming Wesen/Season 4 Spoilers
If you want info on upcoming Wesen and some season 4 spoilers, then go here.
Pictures I've added
Episodes
Season 1
Season 2
Season 3
Season 4

Actors
Writers
Directors
Comics/Novels/Magazines
DVD/Blu-ray
BTS/Other
Templates I made
My user space pages